Join the Hunt! YASH Begins Today!!!!
Welcome to YA Scavenger Hunt for the

GOLD TEAM

!
I am super excited to be a part of it again this fall!
This bi-annual event was first organized by author Colleen Houck as a way to give readers a chance to gain access to exclusive bonus material from their favorite authors...and a chance to win some awesome prizes! At this hunt, you not only get access to exclusive content from each author, you also get a clue for the hunt. Add up the clues, and you can enter for our prize--one lucky winner will receive one book from each author on the hunt for my team! But play fast: this contest (and all the exclusive bonus material) will only be online from October 4-October 8, 2017!
Got your game face on? Good!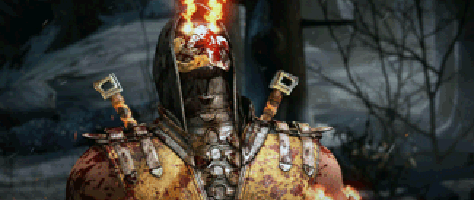 Go to the YA Scavenger Hunt page to find out all about the hunt. There are SEVEN contests going on simultaneously, and you can enter one or all! I am a part of the

GOLD TEAM

--but there is also a red team, a blue team, a purple team, an orange team, a green team, and a pink team for a chance to win a whole different set of books! If you'd like to find out more about the hunt, see links to all the authors participating, and see the full list of prizes up for grabs, go to the YA Scavenger Hunt page.
SCAVENGER HUNT PUZZLE
Directions: Below, you'll notice that I've hidden my favorite number. Collect the favorite numbers of all the authors on the

gold team

, and then add them up (don't worry, you can use a calculator!).
Entry Form: Once you've added up all the numbers, make sure you fill out the form here to officially qualify for the grand prize. Only entries that have the correct number will qualify.
Rules: Open internationally, anyone below the age of 18 should have a parent or guardian's permission to enter. To be eligible for the grand prize, you must submit the completed entry form by October 8, 2017, at noon Pacific Time. Entries sent without the correct number or without contact information will not be considered.
SCAVENGER HUNT: AUTHOR SPOTLIGHT
Today, I am hosting C.J. Redwine for the YA Scavenger Hunt!
C.J. Redwine is a New York Times best selling author whose works include The Shadow Queen, The Wish Granter, and the Defiance trilogy. If the novel writing gig ever falls through, she'll join the Avengers and wear a cape to work every day. To learn more about C.J., visit her website at www.cjredwine.com.
EXCLUSIVE CONTENT
An epic, romantic, and action-packed fantasy inspired by the tale of Rumpelstiltskin, about a bastard princess who must take on an evil fae to save her brother's soul, from C. J. Redwine, the New York Times bestselling author of The Shadow Queen. Perfect for fans of Graceling and the Lunar Chronicles.
The world has turned upside down for Thad and Ari Glavan, the bastard twins of Súndraille's king. Their mother was murdered. The royal family died mysteriously. And now Thad sits on the throne of a kingdom whose streets are suddenly overrun with violence he can't stop. Growing up ignored by the nobility, Ari never wanted to be a proper princess. And when Thad suddenly starts training Ari to take his place, she realizes that her brother's ascension to the throne wasn't fate. It was the work of a Wish Granter named Alistair Teague who tricked Thad into wishing away both the safety of his people and his soul in exchange for the crown. So Ari recruits the help of Thad's enigmatic new weapons master, Sebastian Vaughn, to teach her how to fight Teague. With secret ties to Teague's criminal empire, Sebastian might just hold the key to discovering Alistair's weaknesses, saving Ari's brother—and herself. But Teague is ruthless and more than ready to destroy anyone who dares stand in his way—and now he has his sights set on the princess. And if Ari can't outwit him, she'll lose Sebastian, her brother…and her soul.
Sounds amazing, right? I know I'm definitely adding it to my to read list! Go here to do the same. Now, without further ado, here is C.J.'s Bonus Content!!!
BONUS CONTENT FROM C.J.
****Bonus content is no longer available.
And don't forget to enter the contest for a chance to win a ton of books by me, C.J. Redwine, and more! To enter, you need to know that my favorite number is

13

. Add up all the favorite numbers of the authors on the

gold team

and you'll have the secret code to enter for the grand prize!
NOW PREPARE TO CONTINUE THE HUNT
To keep going on your quest for the hunt, you need to check out the next author, Emil Sher! Visit him here.